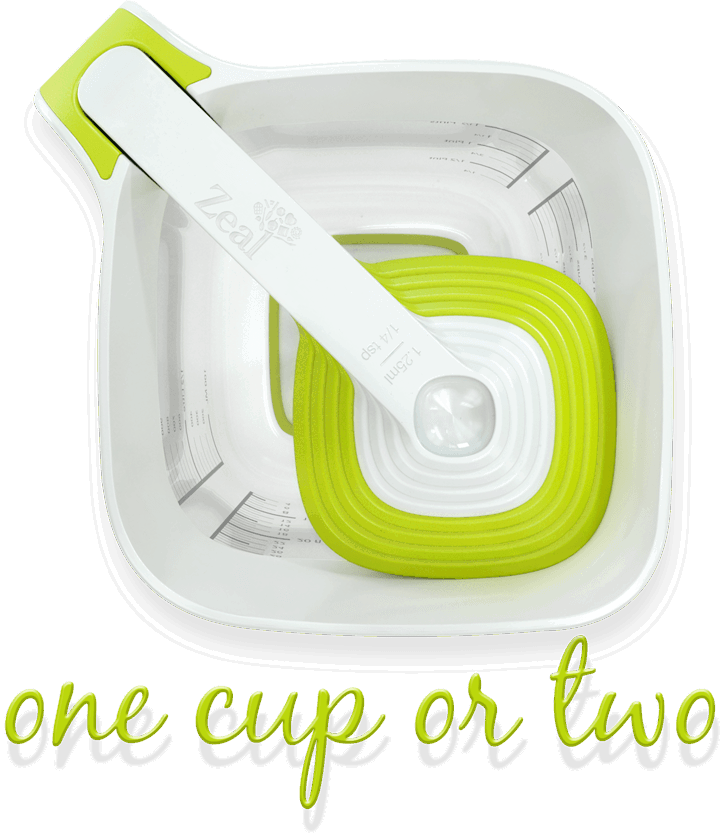 The
Zeal
Measuring Set combines a 1 litre measuring jug, 4 cups and 4 spoons into an innovative space saving package where all the components click together. The square profile of the jug is intentional to allow the user to pour from any corner.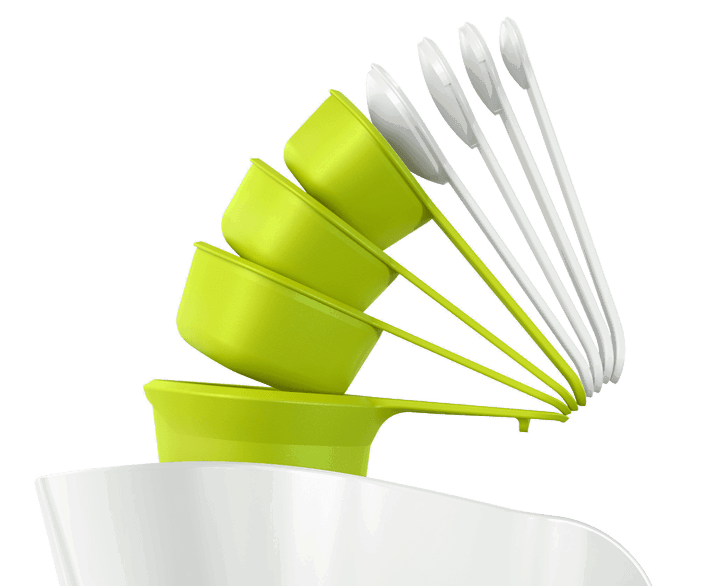 The set consists of:
·         1 x Jug
 - (1 litre)
·         4 x Cups
- 1 Cup (250ml) + 1/2 Cup(125ml) + 1/3 Cup(80ml) + 1/4 Cup(60ml)
·         4 x Spoons
 - 1tbs(15ml) + 1tsp (5ml) + 1/2tsp(2.5ml) + 1/4tsp(1.25ml)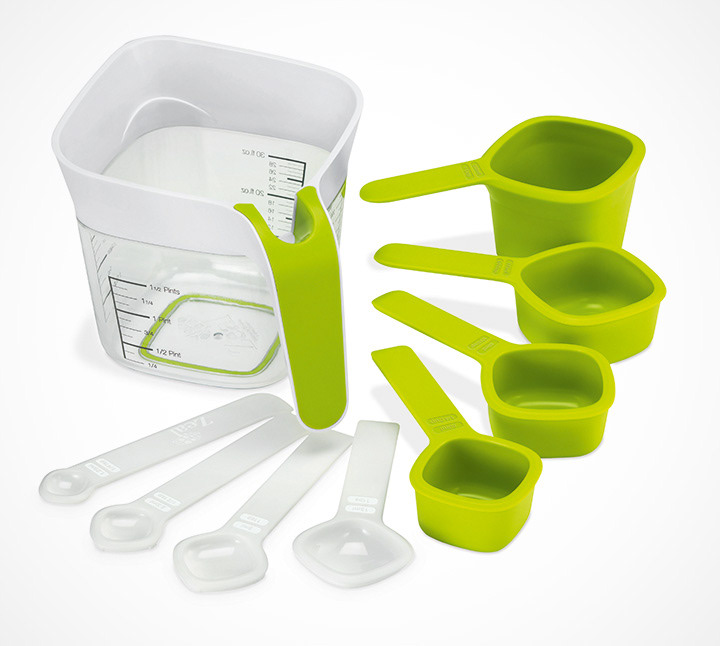 Zeal are on a mission to deliver innovative kitchenware products that consumers really crave. The Measuring set is part of the 2104 range that builds on the successful 2013 range designed by Curventa.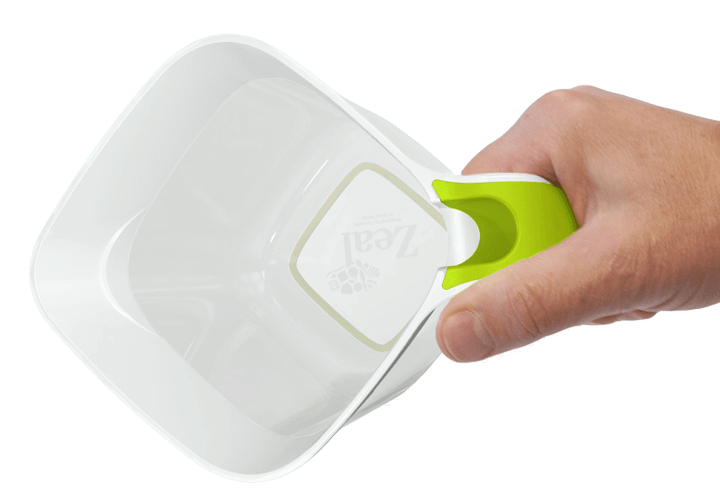 This first production sample (no graphics yet) demonstrates how useful the square format really is by naturally forming 3 pouring spouts.