Zeal - Easy Clean Garlic Press
Research showed that cleaning the garlic press and it's ease of use were the top issues that consumers wanted solved. We went back to square one to create a new design where the parts open out like a flower to reveal all the areas that need to be cleaned. The patented design reinforces
Zeal's
innovation credentials.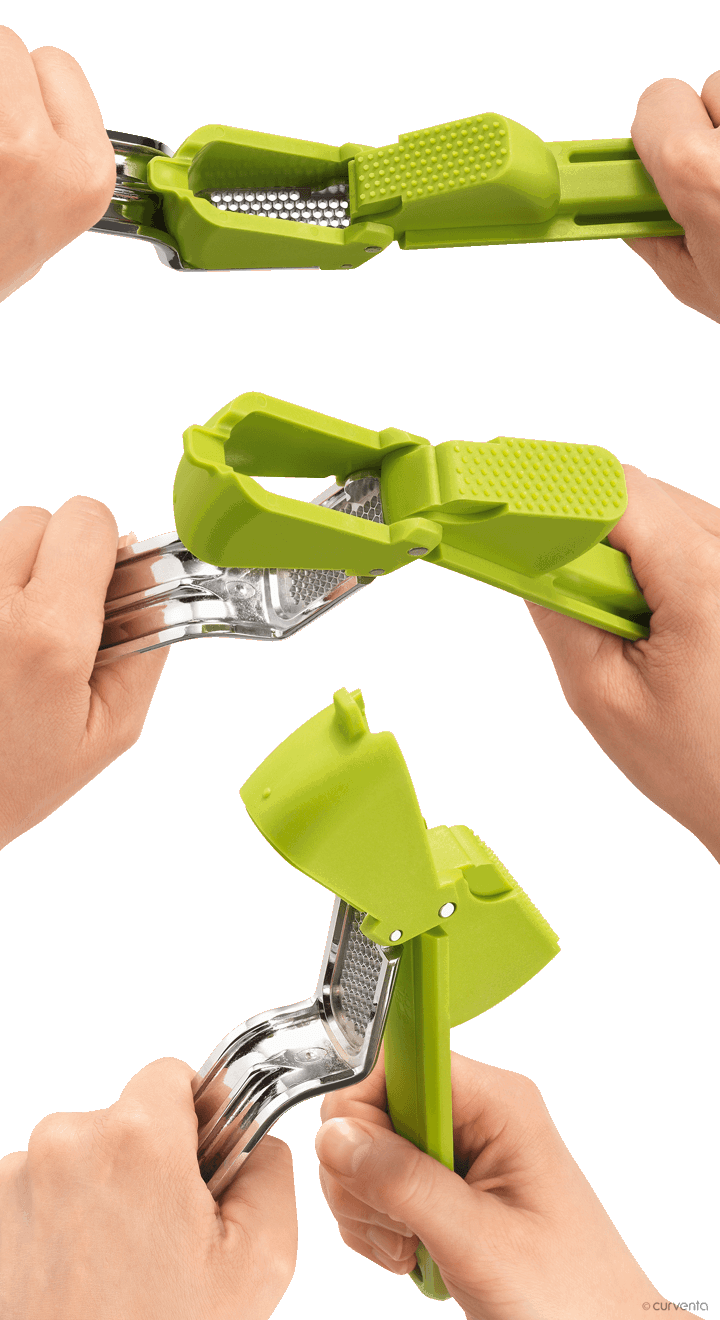 By separating the hopper from the handle upper and lower, and introducing 2 hinge points, we were able to turn the press inside-out. The result is a simple elegant solution that exposes all the areas, and then you can just drop it into the dishwasher !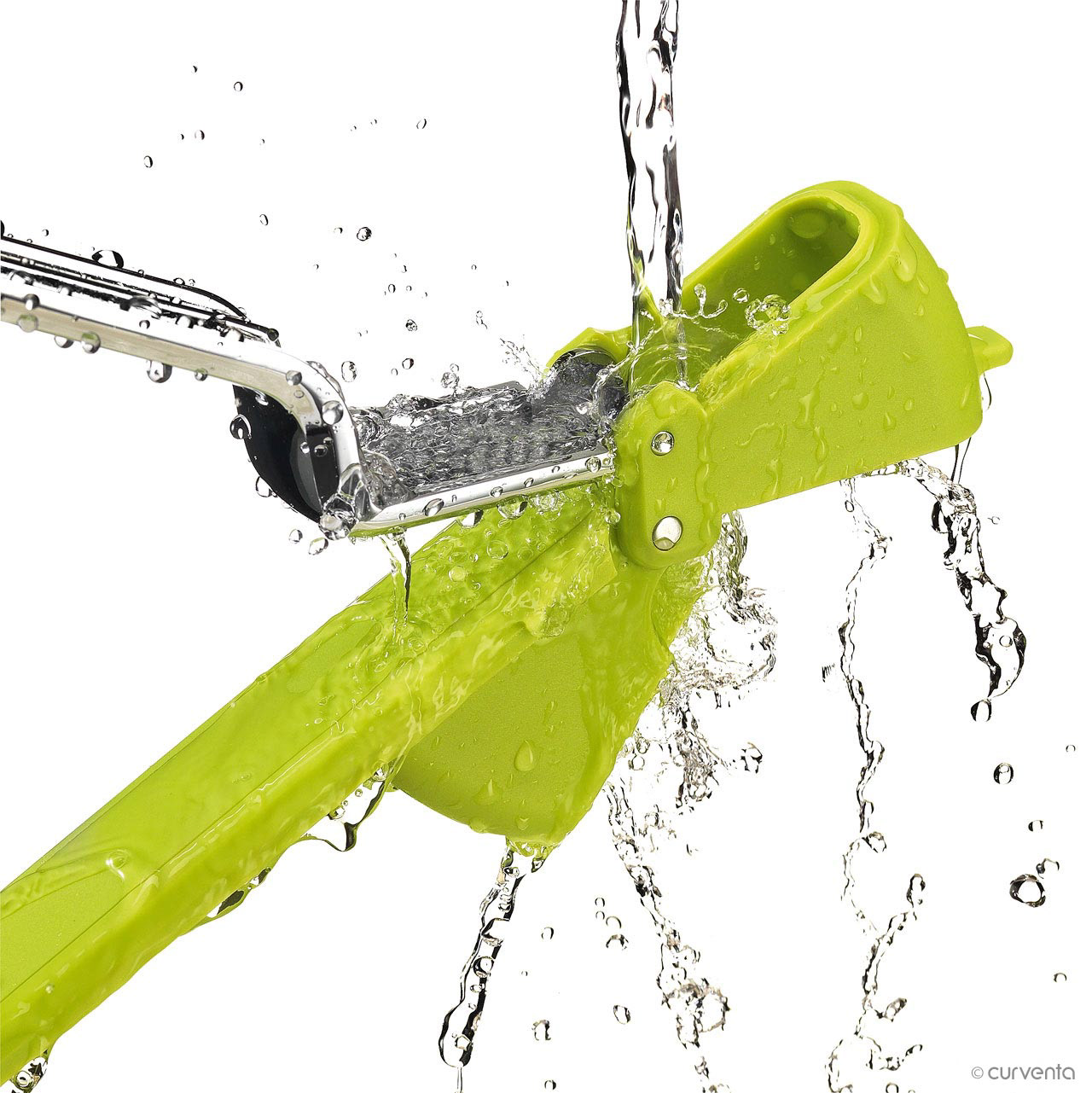 We compared all the market leading presses, and found repetitive issues that have never been solved. The Zeal Garlic Press is very easy to use, and when benchmarked against its competitors it crushed more garlic, better and with less effort, plus it's super simple to clean.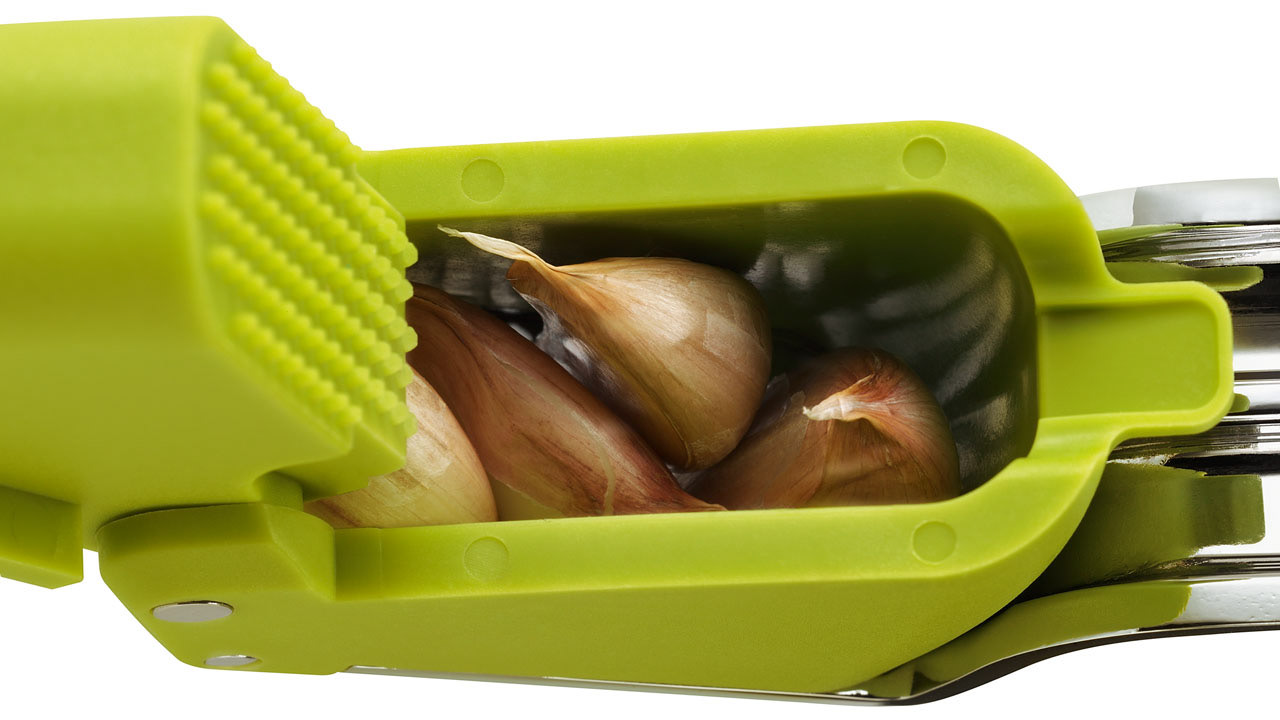 Four whole unpeeled garlic cloves can be placed into the hopper and crushed in one go. This is possible as we engineered the plunger and pressing face work efficiently together.
The plunger has integral spikes that mesh into the pressing face, maximising the garlic throughput.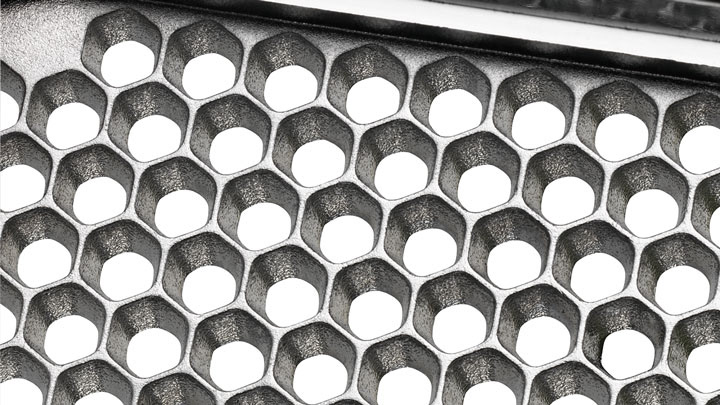 The pressing face was designed with a unique hexagonal hole pattern where each hole is tapered making a 'blade' edge. This maximises pressing efficiency, whilst reducing the husk wastage.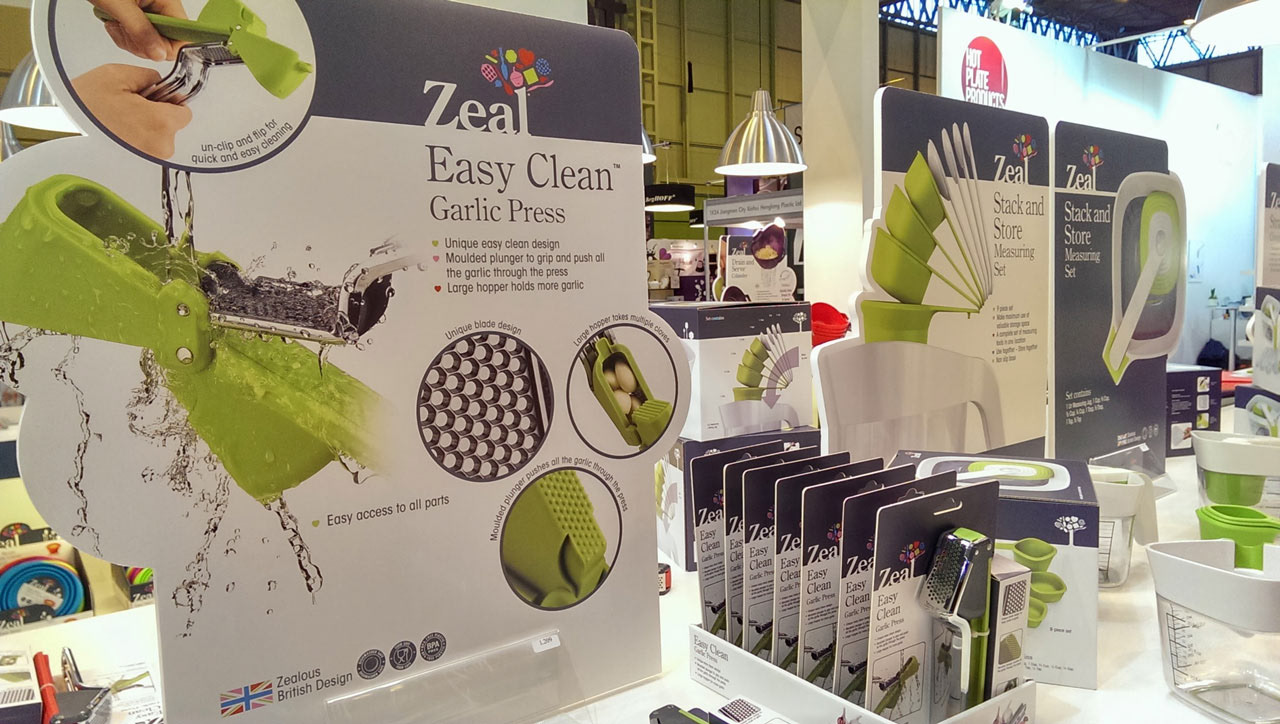 The Garlic Press was one of Zeal's hero product launches at the 2014 Spring Fair launch at the NEC in Birmingham, and contributed to their best show ever in terms of sales figures.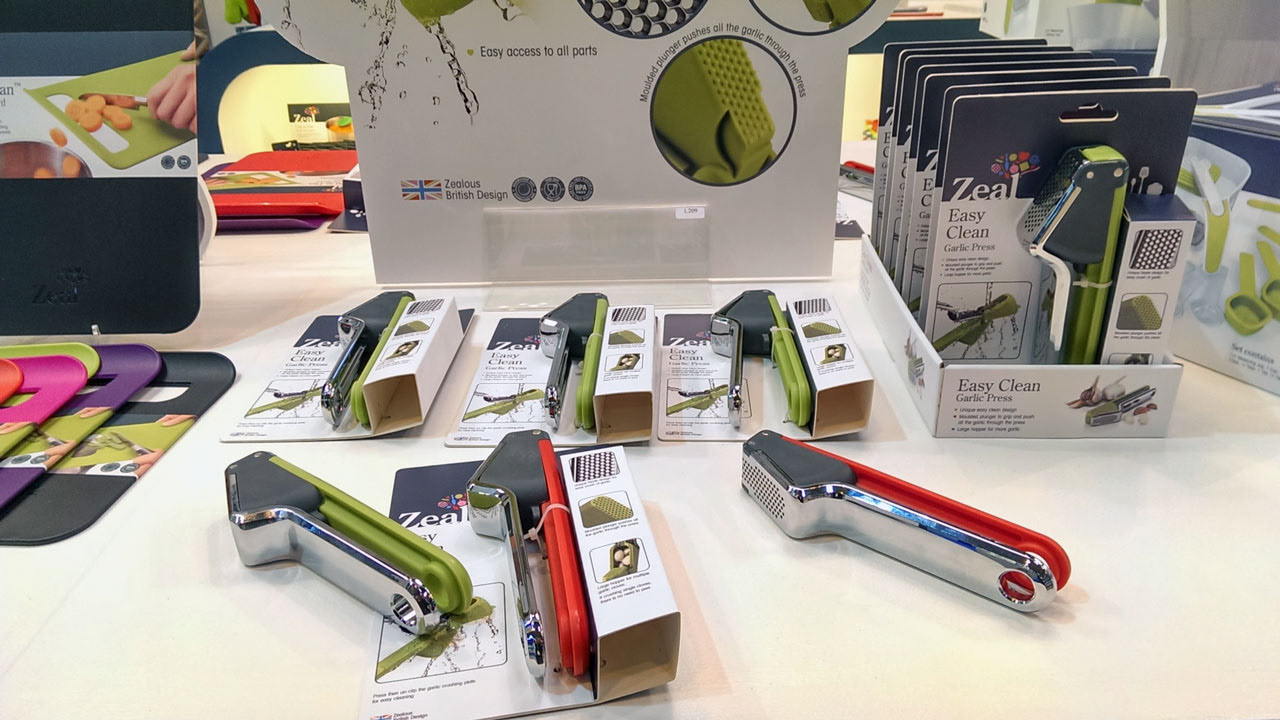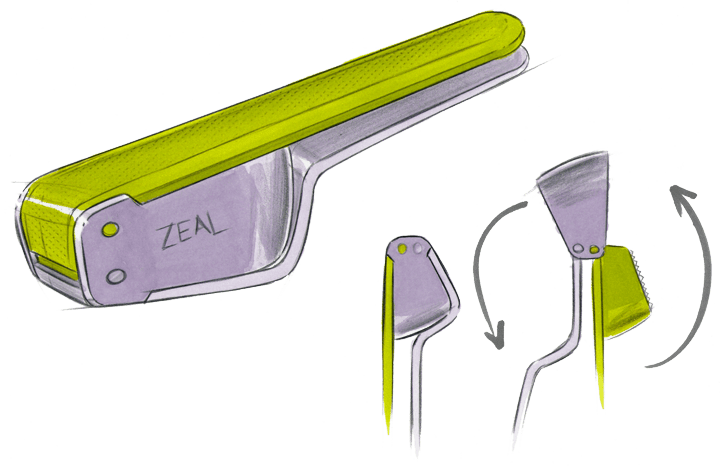 This is the sketch where the idea was born. Several foam, card and 3D prints later and the idea was fully validated, engineered and taken straight to manufacture.