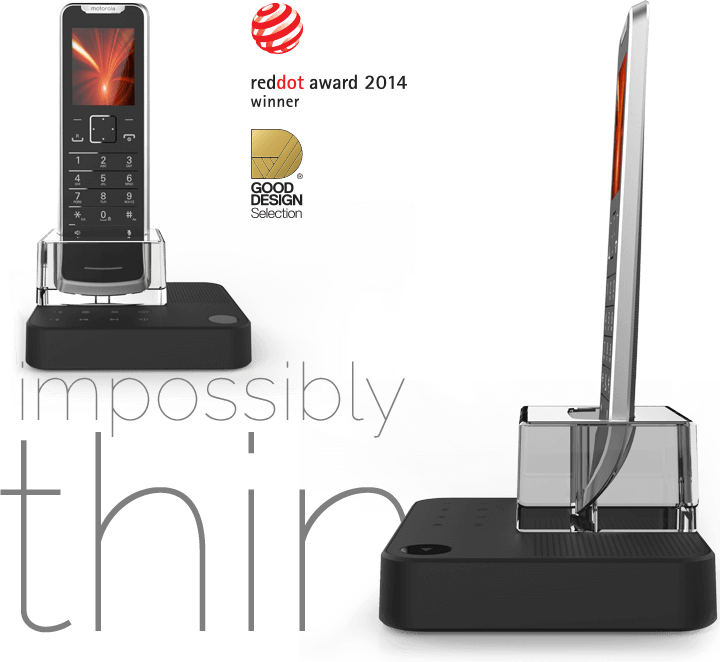 This is the World's thinnest home phone, and at 6mm thin it builds upon Motorola's rich Smartphone heritage. Beautifully engineered from the ground up, the IT.6 is a unique object of desire that delights at every touch.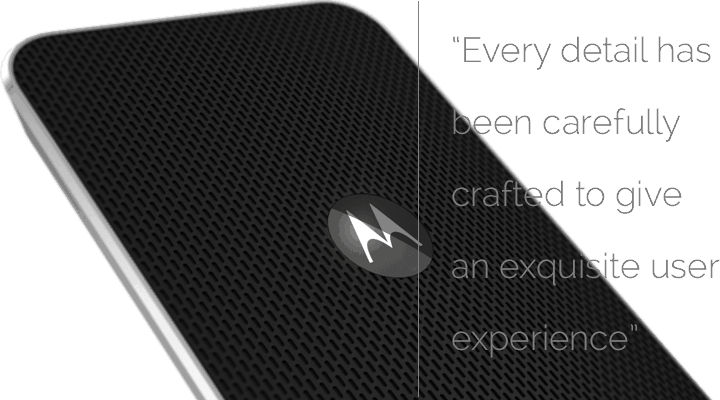 "This year again, the Red Dot jury was looking for the best achievements in international product design – true to the motto "In search of excellence". With your elaborate and innovative entry for the Red Dot Award: Product Design 2014, you have proved your know-how and competed with the best in your industry in one of the world's largest product competitions.
www.red-dot.de


Curventa's work for luxury and premium brands like Hugo Boss, Dunhill & Gucci, combined with experience of creating the best selling Startac home phone range, made us the obvious choice to craft a unique luxury phone for Motorola.
We considered every touch point of the product from the 'crystal' like base to the aluminium outer frame, to deliver a premium experience that is uniquely Motorola.

We worked closely with the factory to compact the internals down into the tightest possible internal package, shaving every last tenth of a millimetre where possible. At the same time we decided that something so unique deserved a very special base. The block of glass was a clear favourite and provides a unique focal point to the product whether in or out of its cradle.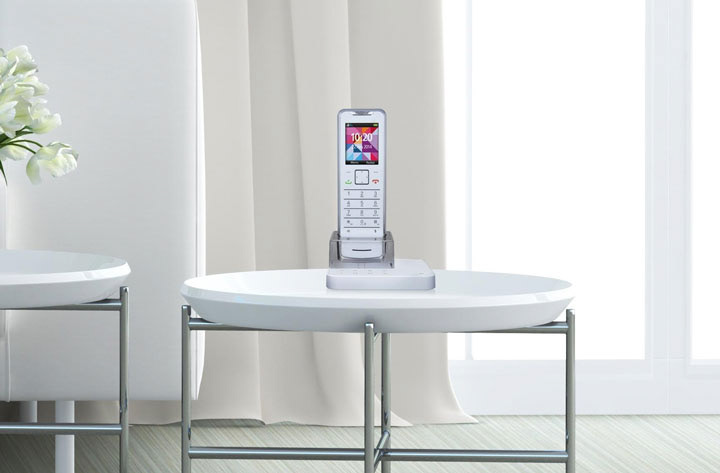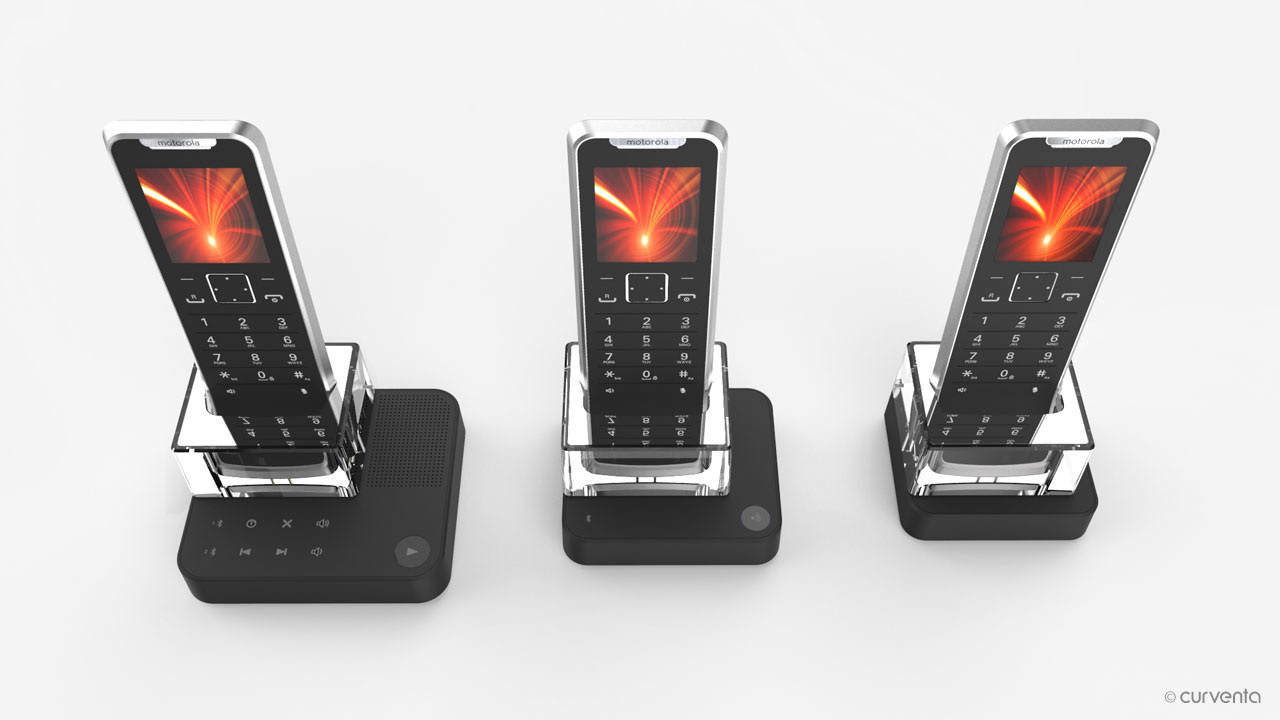 We really wanted people to appreciate how thin this phone actually is, and when cradled in its block of 'glass' it manages to play with light from every angle. The combination of materials brings a very theatrical element to the design.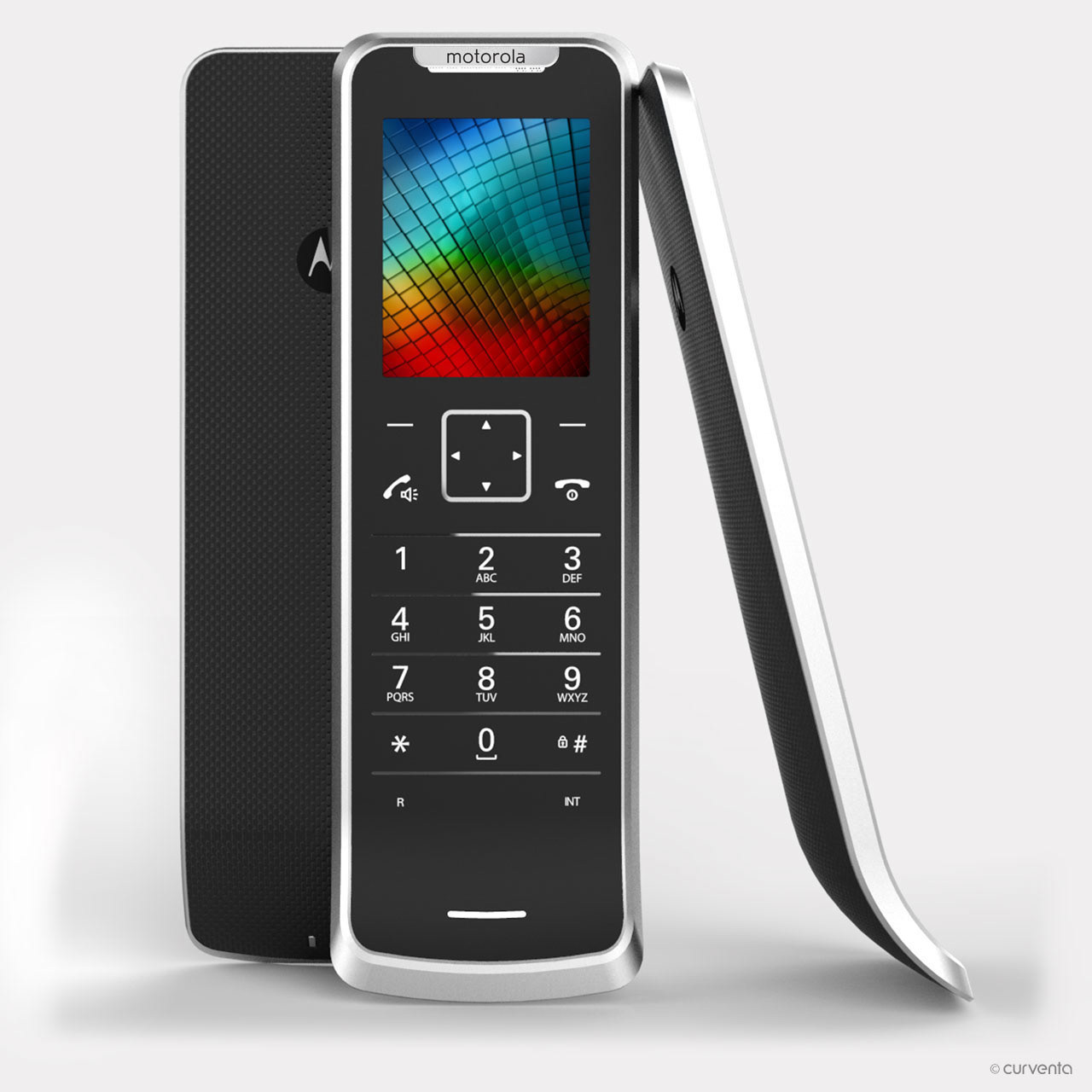 By utilising  an aluminium unibody chassis that gives the phone it's inherent strength we were able to save space and compact the design even further. Working collaboratively with the manufacturers, SGW Global, the team were able to maintain the design integrity with virtually zero compromise.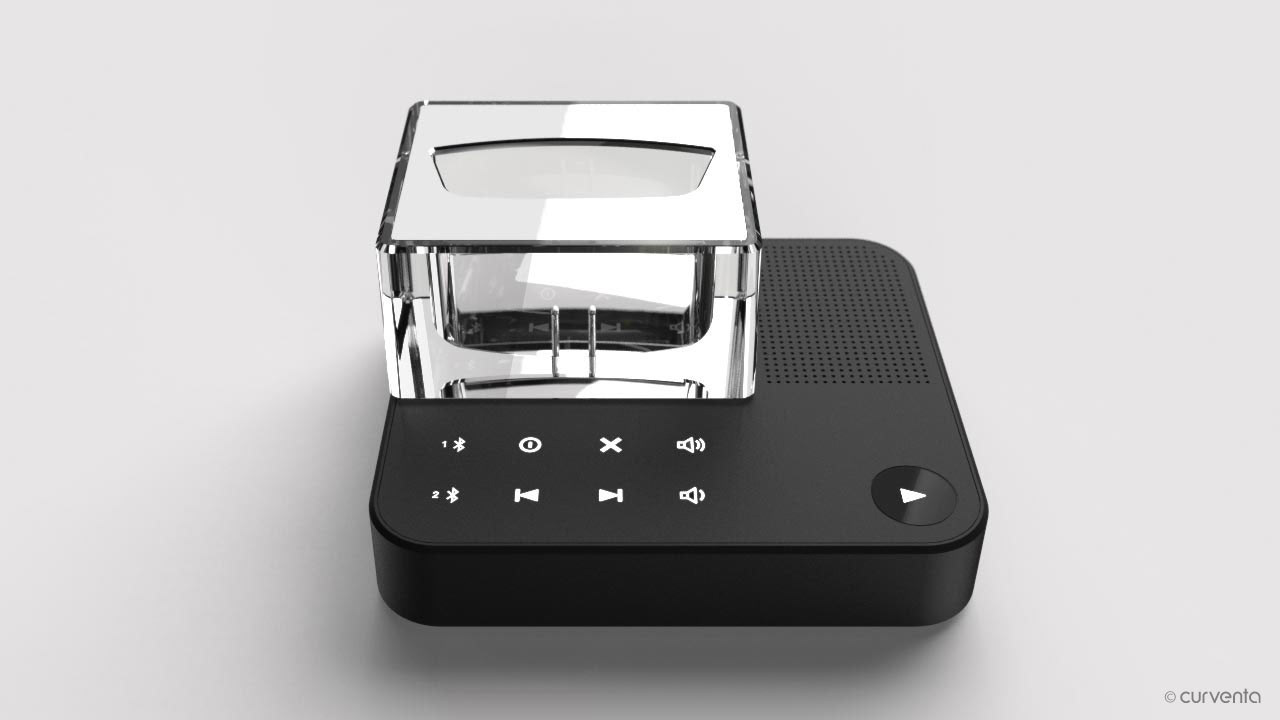 The devil is in the details
A huge amount of effort was poured into ensuring the quality of this product. The smallest details were carefully considered from the charging contacts, to the buttons, to the fine rear texture.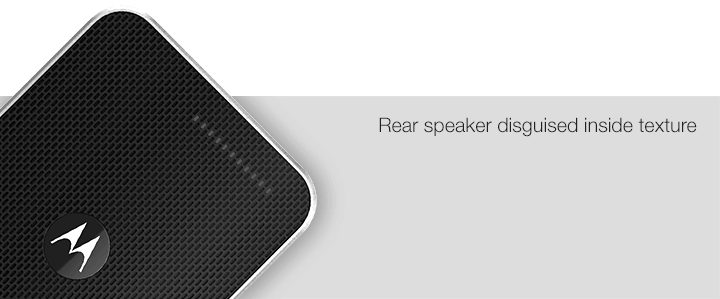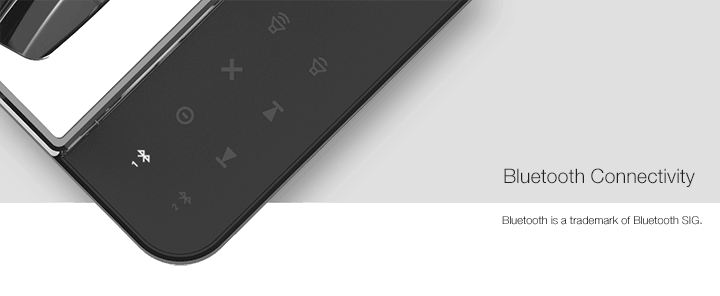 It boasts a 2.2" TFT colour display, with mobile connectivity using Bluetooth Wireless Technology.
Make and receive calls while charging your mobile phone via USB, sync up to 500 mobile phone contacts to the IT.6 handset and connect up to 2 mobiles plus 1 headset at the same time.