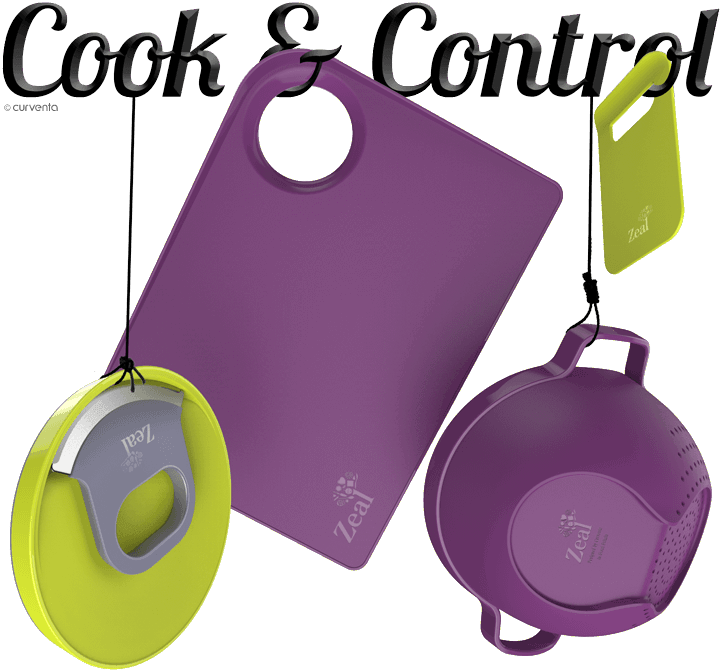 Design and developed from intensive research, the new
Zeal
range has all been developed around a key 'Control' theme to help cooks with everyday issues found in the kitchen.
The products have been so well received that Zeal have been able to penetrate the North American market with nationwide stores like Sur-le-table dropping exisiting suppliers to take the new Zeal range.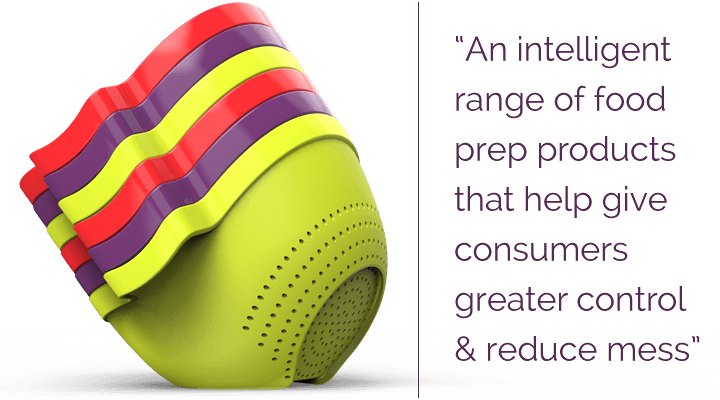 Zeal chose Curventa for our track record of delivering exceptionally beautiful products whilst challenging market preconceptions. We became brand guardians, from the 1st sketch to final production data and packaging, we have full control and input into the new Zeal direction.
We had no brief. The client gave us the latitude to undertake a large research study which overwhelming showed that we must be looking at food preparation products, and provided key insights in many product categories. 
Curventa & Zeal now continue to work extremely closely on future product development and brand strategy.
Measuring 380mm x 280mm, the large chopping board surface has plenty of room for everyday tasks, and when you're ready to transfer your food to the pan the guide lips on the side steer the food towards the 'bull's eye' drop hole. Consumers love it, and so do the buyers ! This has become one of Zeal favourite gift items.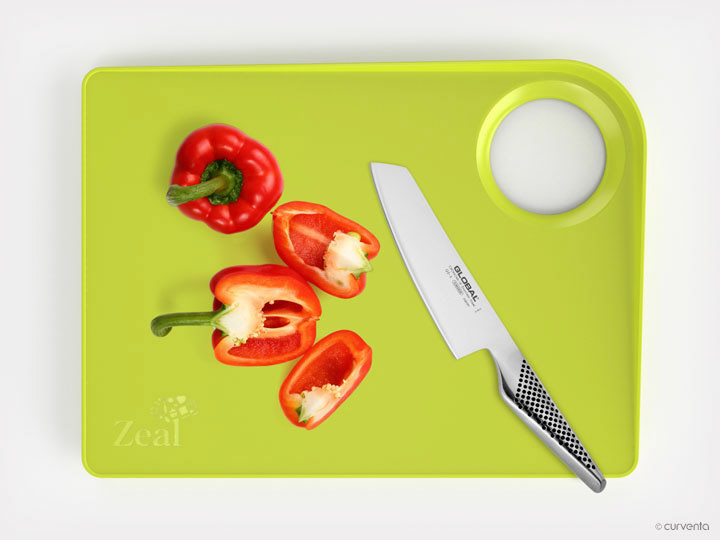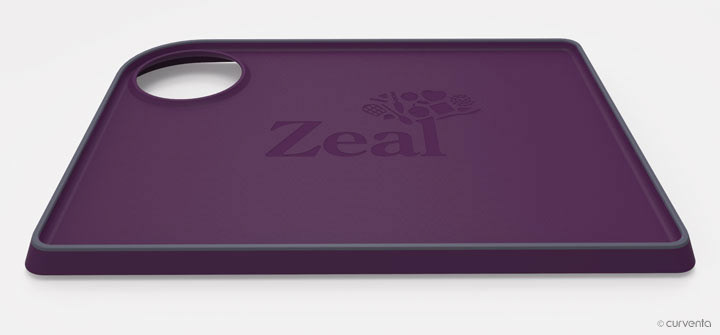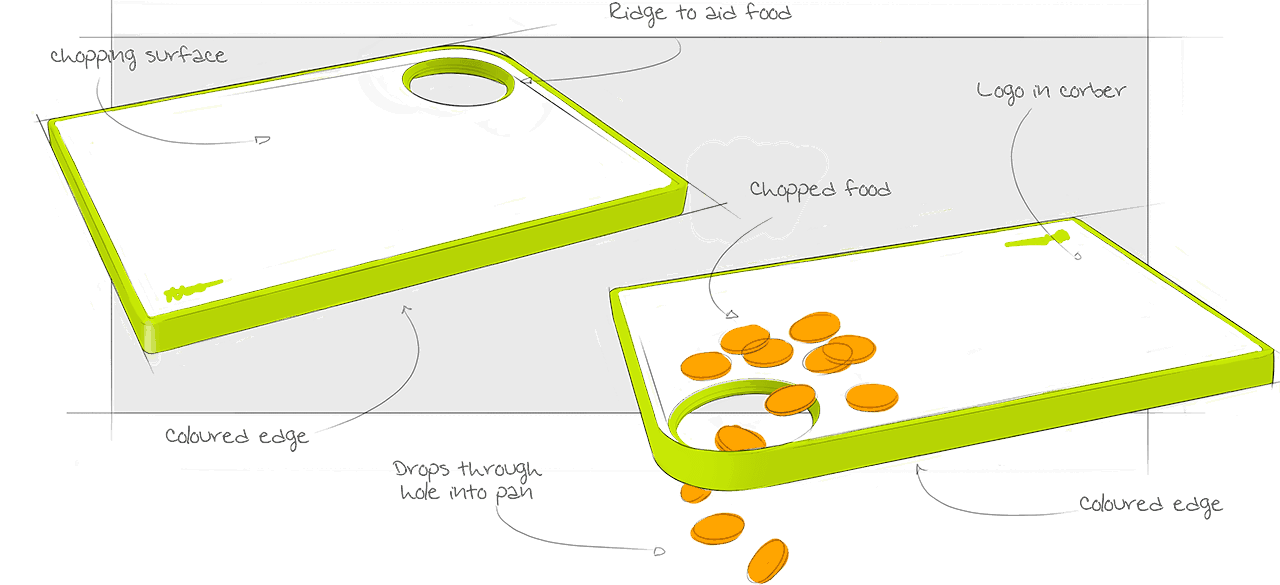 An innovative twist on the traditional hole board, we found that the closer the hand is to the steel blade the more control we had and the finer we could cut. This led to a unique handle design that be used close to the blade, or in a traditional format.  Scrape the herbs through the integral hole to control dispensing, and the outer rim also acts as a blade protector during storage. The handle and board snap together magnetically, whilst the silicone rim ensures the board does not slip whilst in use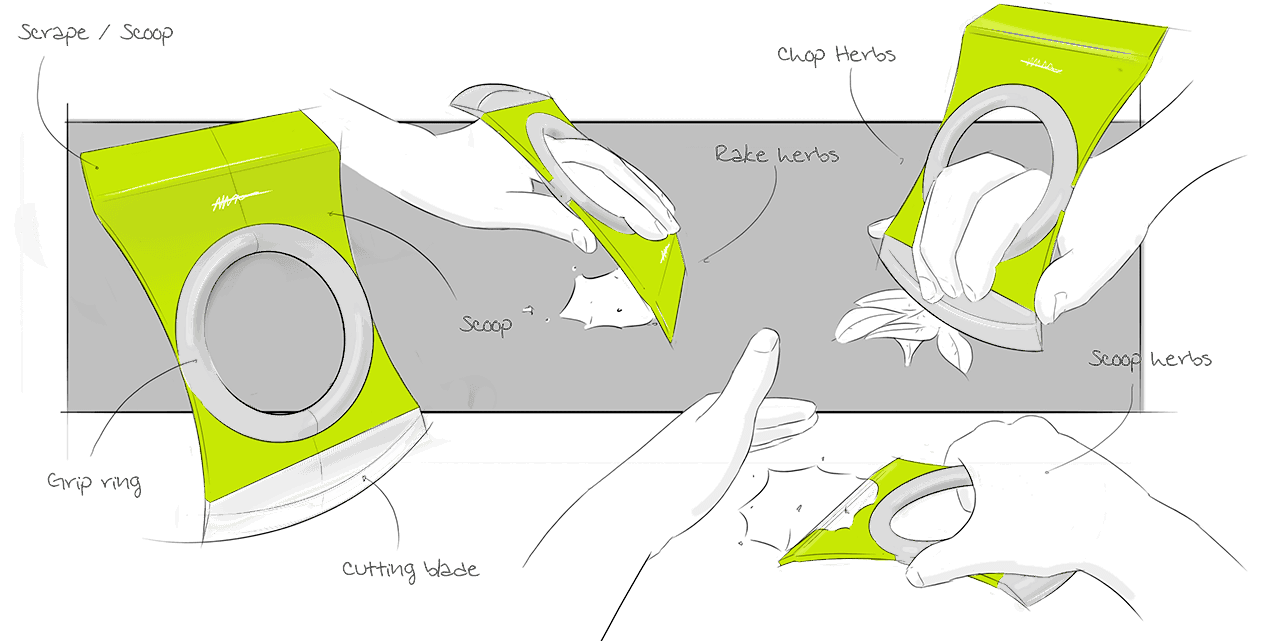 A colander with simple dual functionality. Drain on one side, and a bowl on the other. Perfect for washing salad, tip, dress and serve straight to the table.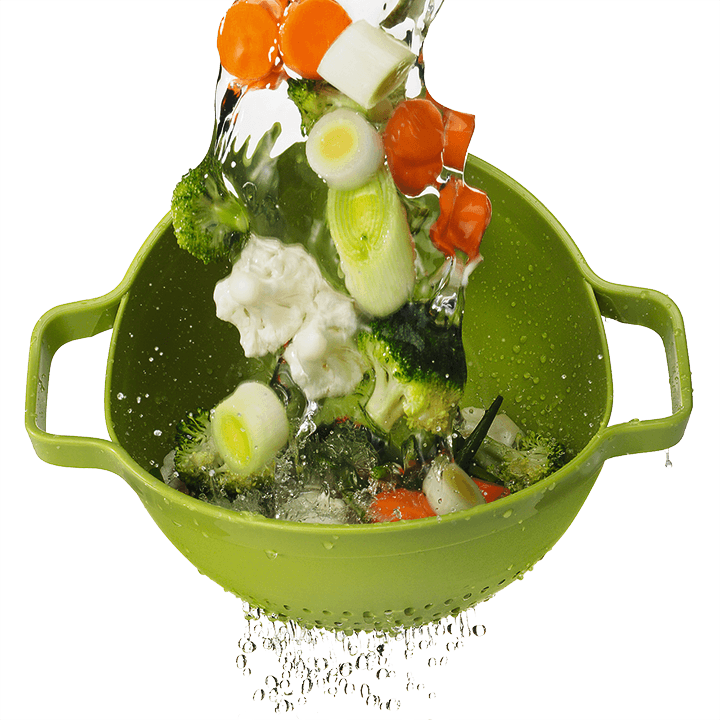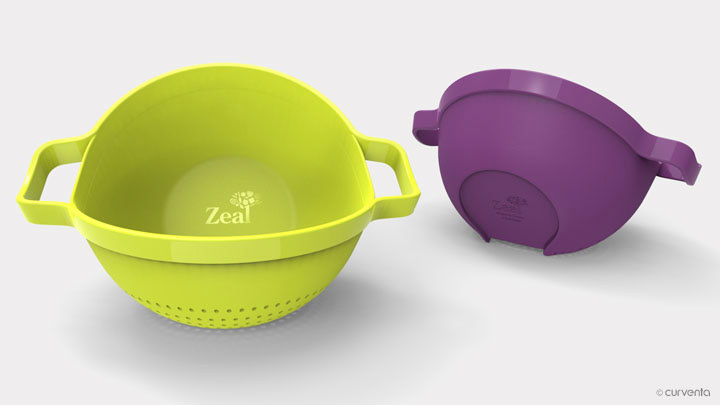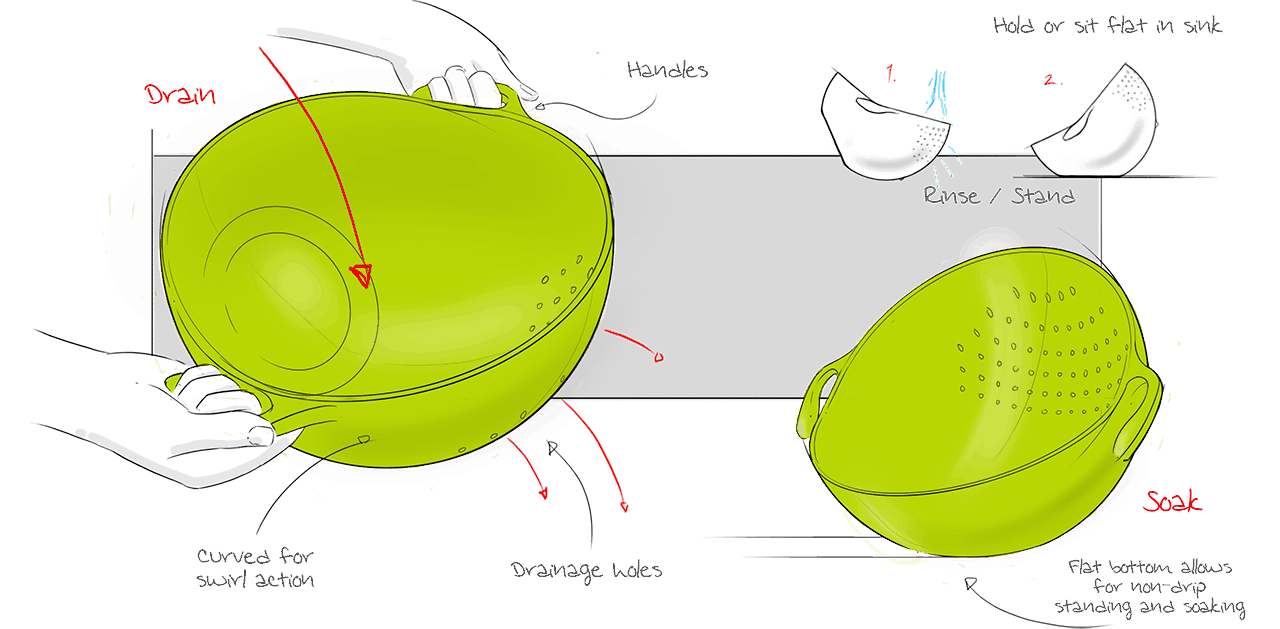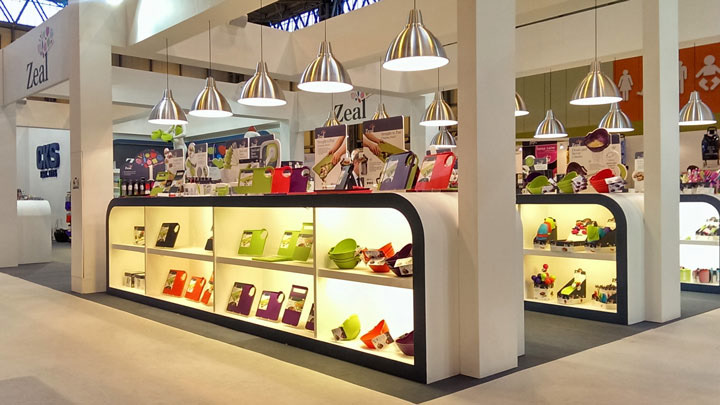 Launched at the Birmingham 2013 Spring Fair the Curventa range established CKS as a true innovator and industry leader. Curventa are now working on the new Zeal Silicone range.