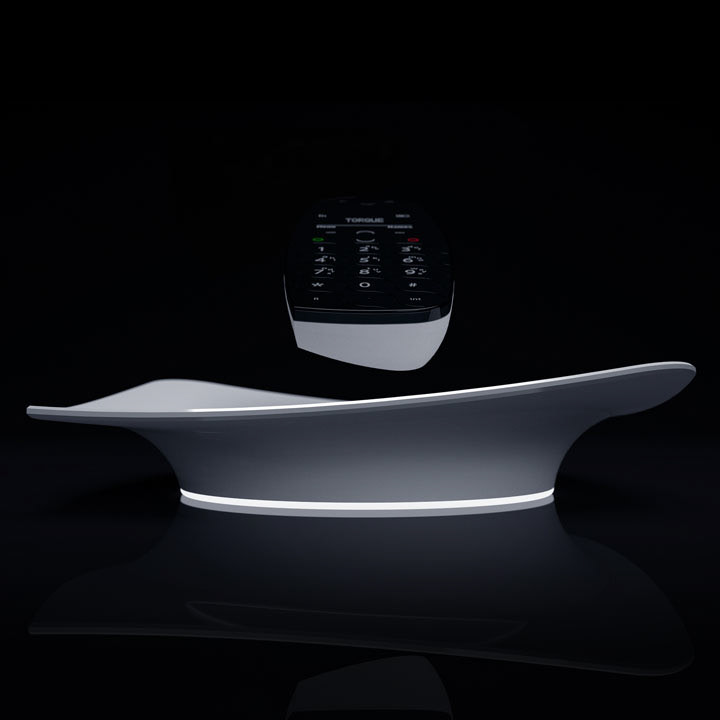 Torque Dect Telephone - 2006
The Torque DECT with Answering Machine aims to redress the balance between technology, contemporary interior design and the consumer. The vast majority of domestic telephones appear to have been designed for the office. Predominantly silver and grey, they have little empathy with the home environment or female decision-makers. Torque looks to the aspirations and desires of women, and delivers a unique, glossy solution that consumers crave.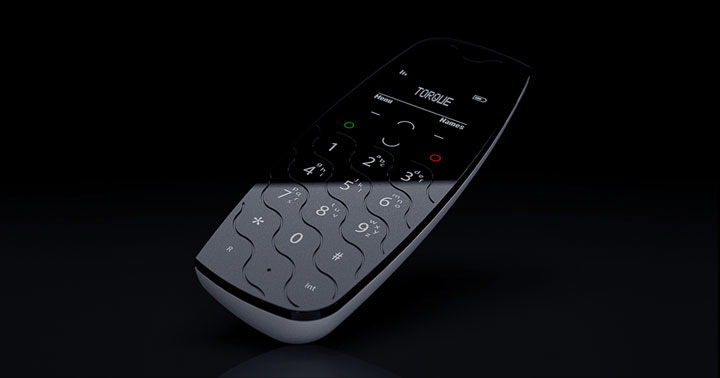 Object of Desire
The sculptural form of the handset twists into the curve of the hand, providing superb ergonomics juxtaposed with a simple flat touch screen face that comes to life when in use. The high gloss finish of the handset continues onto the elegant dish base station. 
Animation
We created this animation to connect with all the international distributors. It used a simple truntable approach to show off the overall design and was a successful tool in the product launch.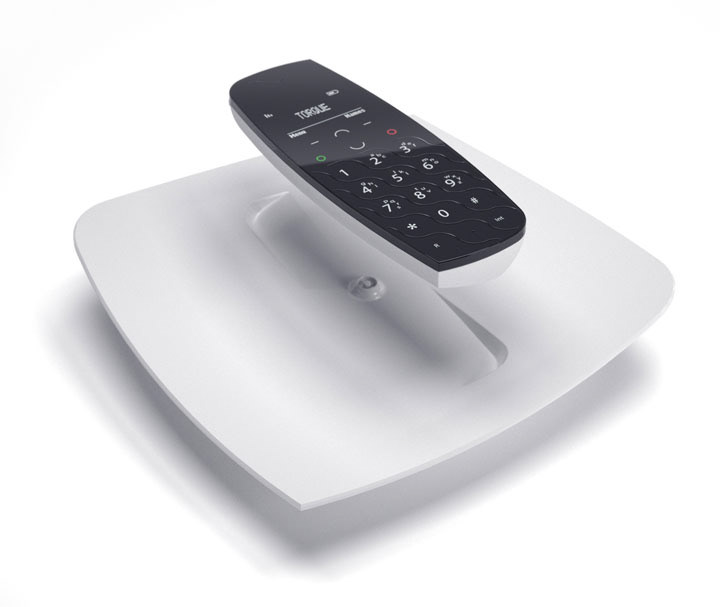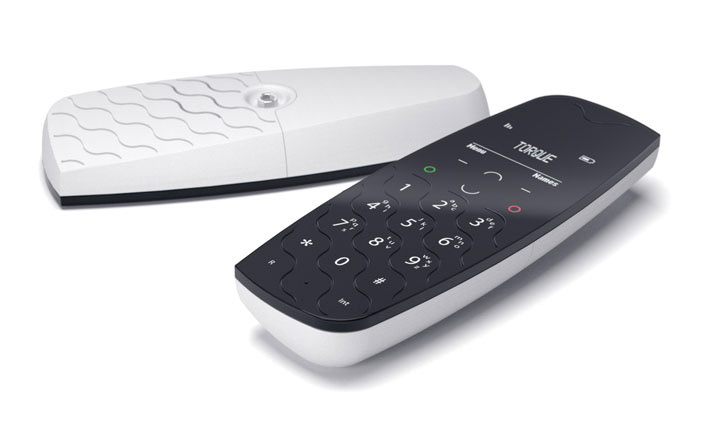 Lifestyle
We decided against the usual 'stand-up' approach and wanted to create a base and handset that worked beauntifully together and apart. The end result is an impression in the base that let's the user place the handset down either way around. This is a marked departure from the norm.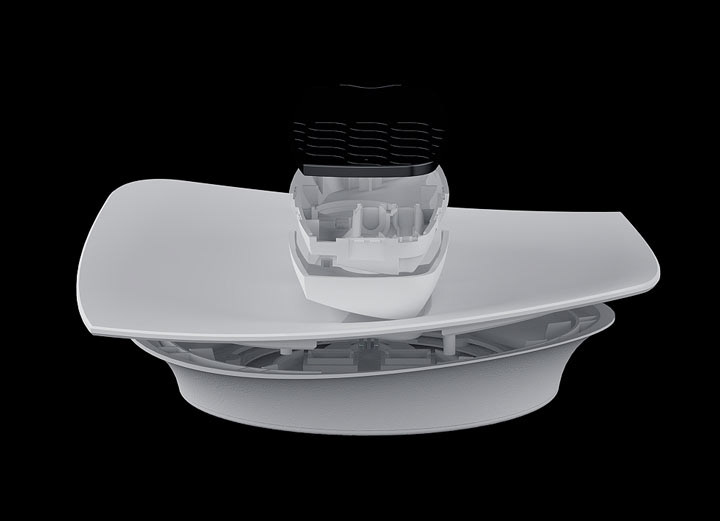 The Devil's in the detail
Curventa developed the whole package from the ground up, and worked closely with SGW's manufacturing division in China to develop the product on time and on budget. We worked closely on plastic engineering and electronic components specification to ensure the design intent was held throughout the development process.
Specification
·          GAP Technology - Connect up to 5 additional handsets
·          Handset Range 50m indoor range + 300m outdoor range
·          Loudspeaker Function +  Handsfree speakerphone
·          Large inverse display
·          Mood lighting on the base indicating incoming call/new SMS/New message
·          Answer Machine - up to 12 minutes recording time + Long message support up to 3 minutes
·          Standby time - Up to 160 hours standby time
·          Talk Time - Up to 10.5 hours talk time
·          Manufacturer Part Number - 212052
·          UK Mains power adaptor
·          Requires 2x AAA NiMH batteries per handset (included)
·          1 year warranty