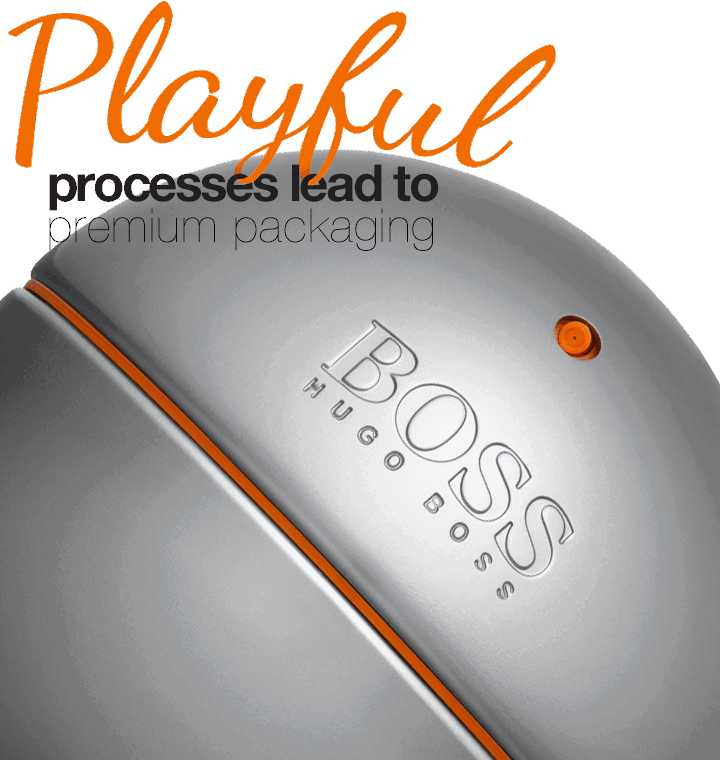 Iconic, disruptive, innovative, this fragrance pack has uniquely defined Hugo Boss since its launch in 2003. Born from a unique collaboration between designers and engineers, this is a fantastic example of challenge everything and accept nothing. The end result is one of the most successful perfume packs of all time !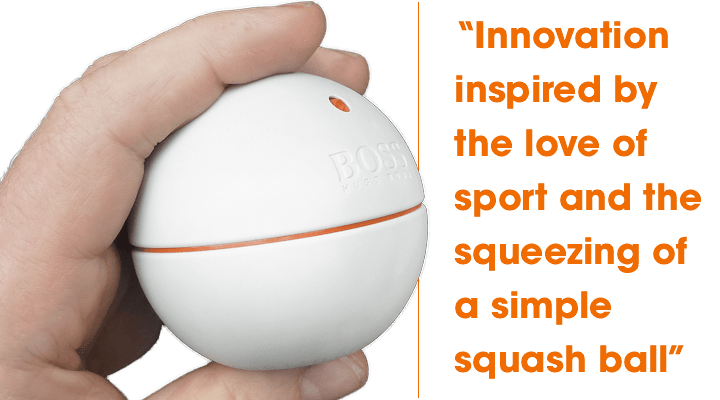 Boss in motion is a fusion of innovative thinking, materials and manufacturing processes. Standard thinking has usually been to bring the pump down to the bottle, but what if this wasn't the norm? The end result is a unique spherical form factor that is simple, disruptive and uniquely Hugo Boss.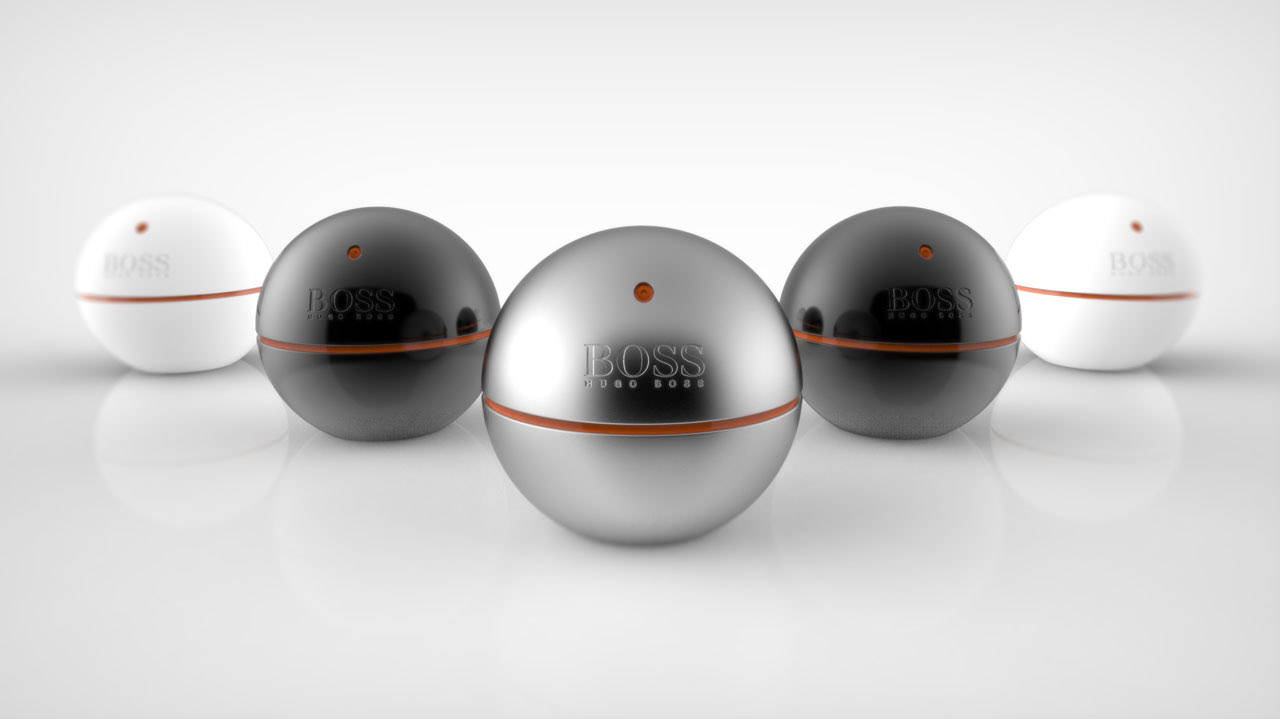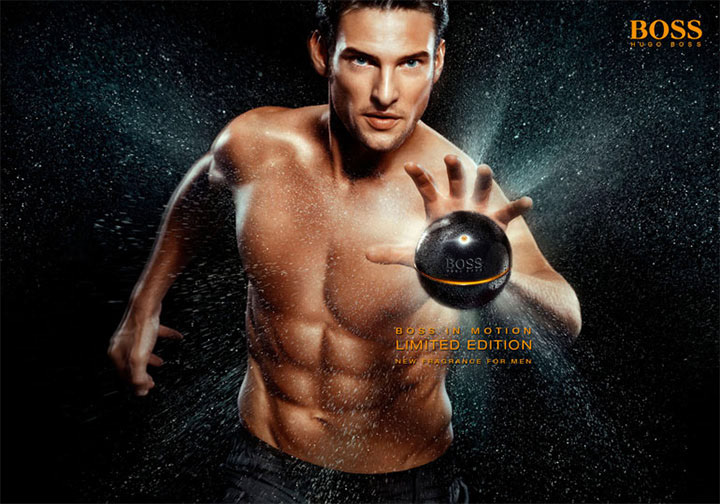 Different colours and finishes have given Boss in motion longevity in the market.
The outer case is made of 2 mounted aluminium half-spheres, which can be anodised in different colours creating special editions and seasonal breakouts. The result is an iconic fragrance that has remained in production for 11 years and continues to captivate consumers.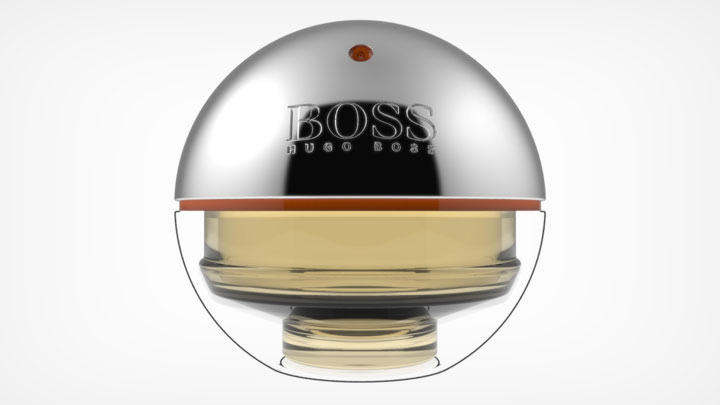 Turn everything upside down
The bottle moves up to the pump. A very simple concept, beautifully conceived and executed. The engineering team were concerned that the radical design would be slow to produce, but in reality it moved from the slow to the fast production within weeks, and has stayed there ever since !
Limited editions and tie ups with sporting events have helped to extend the longevity of the Boss in Motion product line.