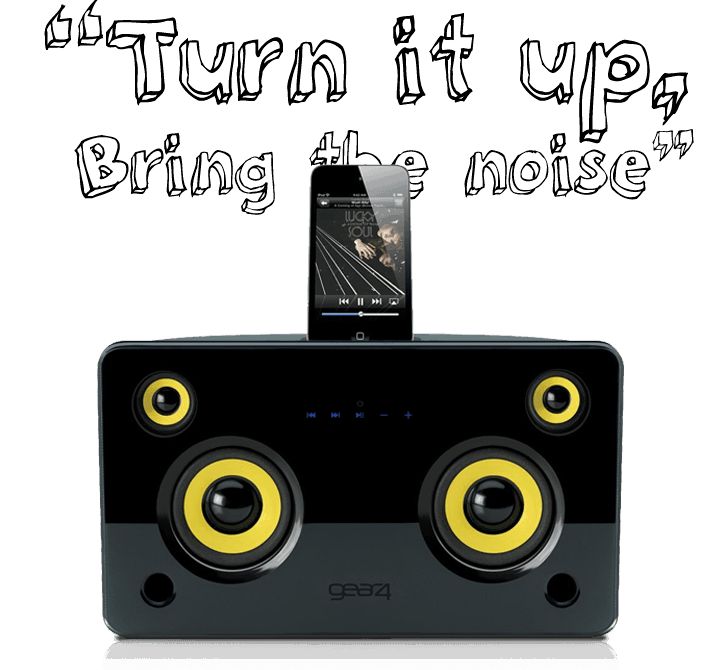 Gear4 - Houseparty 5
In 2009 Curventa were approached by Gear4 to update their speaker dock range with a range of new designs from the conservative through to radical. The Houseparty5 was an instant best seller and was sold in all major outlets right up until its replacement in 2012.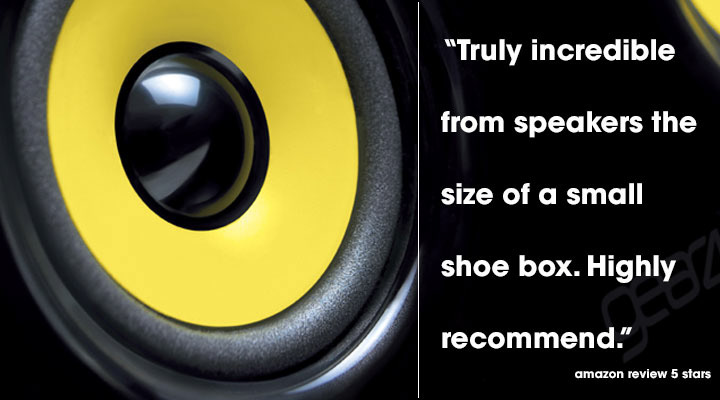 Design & Development
The Houseparty 5 was designed from the outset with a common rear chassis, and different fascia designs. This way Gear4 could release several different designs and models at low cost and investment, and with the front fascia being only 12mm thick the turnaround time for a new plastic tool was kept to a minimum.
The Houseparty 5 was inspired from HiFi premium materials and finishes, with Kevlar speaker domes, piano black lacquer finishes and a close attention to detail. The final design echoes these materials and finishes in a compact package at a keen price point.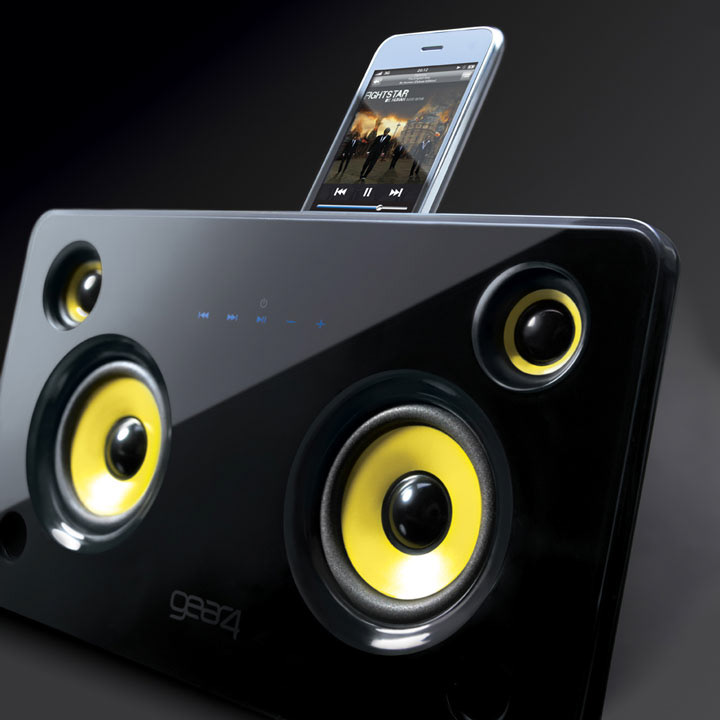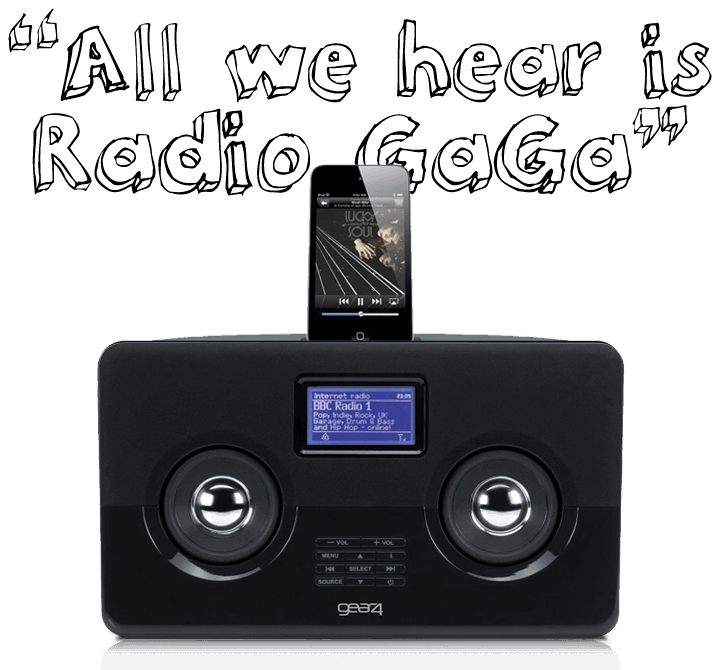 Houseparty Airwave FM / DAB / Internet Radio
The HouseParty AirWave is a fully Apple certified home speaker with FM, DAB and Internet radio.  The internet radio enables you to listen to over 11,000 live radio stations across the world. Also has FM radio and DAB. Use the Airwave app to transform your iPhone/iPod into a remote control, allowing you to control the speaker even after your iPod or iPhone has been removed from the dock, and to view track information on the screen over wifi.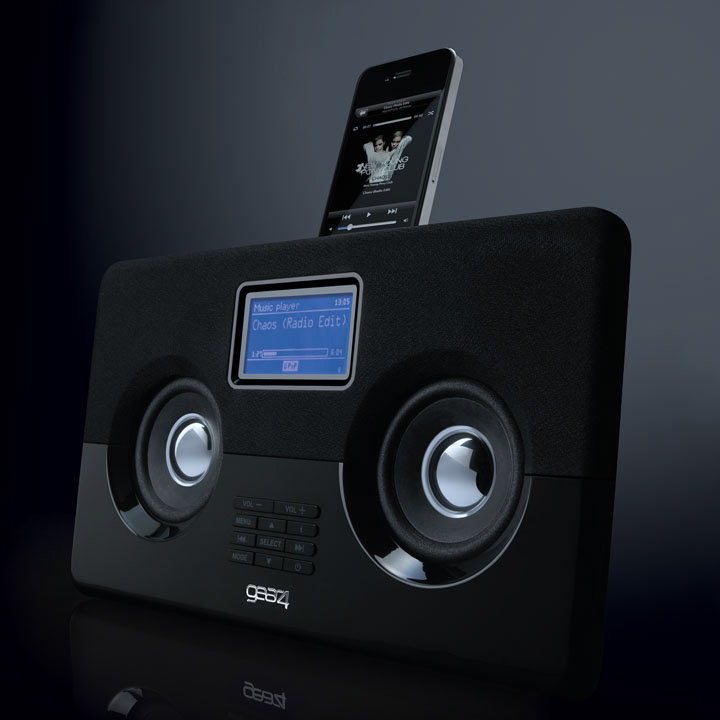 Design
The Airwave DAB digital radio was the 2nd product to use the common chassis design. The speaker positioning and air chambers remained, but the front panel was changed to include a fabric cover for the tweeters, an LCD display and physical buttons. The factory turnaround was very quick due to the nature of the design and the product was launched within 3 months of its conception.